Frequently Asked Questions
Insurance
Q.Are you insured?
A. Yes. Bright & Shiny Cleaners are fully insured with Public Liability Insurance.
Quotes
Q. Are your quotes free?
A. Yes. We provide free quotes for all of our customers.
Employees
Q. What measures to you take to ensure your staff are trustworthy?
A. All of our staff have had their references thoroughly checked and have valid police clearances.
Q. Will I have the same cleaners every time?
A. Yes. It's the best way for our staff to get to know your home,.
Pets
Q. Will your cleaners be careful not to let my pets out of the house?
A. Yes. Please let us know if you have any special instructions concerning your pets. We'd also like to know the names of your pets to help them become familiar with our staff.
Rates
Q. Do you charge the same rates for Darwin & the surrounding suburbs?
A. Yes. Our pricing structure is the same for our entire service area.
Products
Q. Do you provide the cleaning products?
A. Yes. We bring all cleaning products and implements including hoovers and mops.
Procedures
Q. Do I need to be at home when the cleaners are here?
A. We leave that decision up to you. Most clients are comfortable leaving a key which we code and lock securely in our office. Others may leave a key in a specified location at their home or leave a door open. Still other clients may prefer being at home whilst the cleaners carry out their duties.
Q. Do you work on Saturdays?
A. If you are having a party or barbecue at your home and are under a time constraint, we can make special arrangements for a weekend appointment.
References
Q. Can you provide me with some references?
A. Yes. References are available upon request.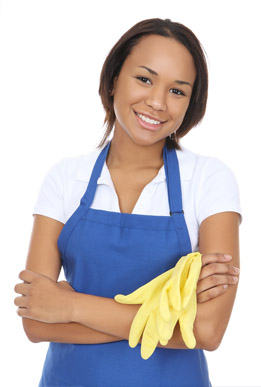 Click Here for a Free Quote